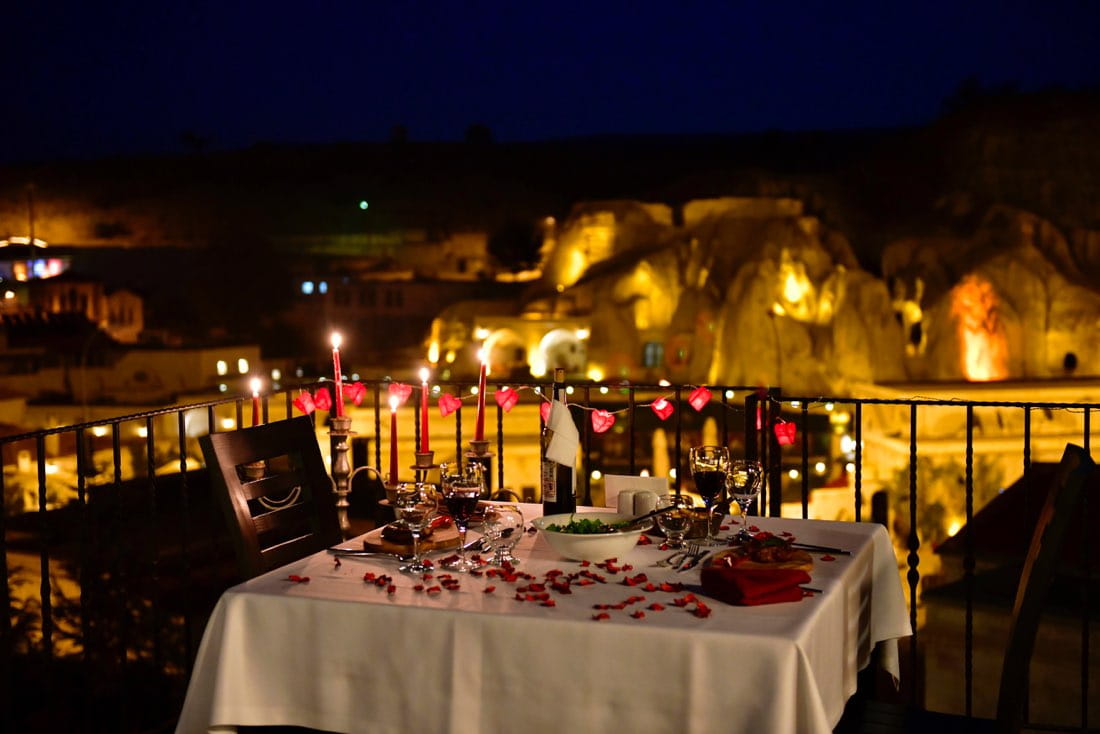 - DINNER ON VIEW TERRACE -
Take in the other-worldly sights, sounds, and atmosphere of Cappadocia as you enjoy a special dinner prepared and served exclusively for you…
Crown your Cappadocia experience in a picture-perfect setting with your own choices from our extensive menu.
Your fine-dining table will be set up on the view terrace next to the warm glow of the fire pit. Because of its popularity, this experience must be booked in advance; the latest is by noon on the same day.
- DINNER IN THE OLD GREEK HOUSE -
What about a local dinner in the Old Greek House?
This iconic place is also known as the "House with the Grapevine," after a very famous and popular Turkish soap opera by that same name was filmed here. You can either enjoy dining in the courtyard surrounded by frescoed arches, or dine inside in one of several large rooms. A traditional dining experience is sitting on pillows on the carpets, with low tables filled with large round trays of Turkish appetizers, main menu items, and desserts. If you prefer, you can book private dining rooms for your group or family.
You can add this service to your reservation or contact us to book.