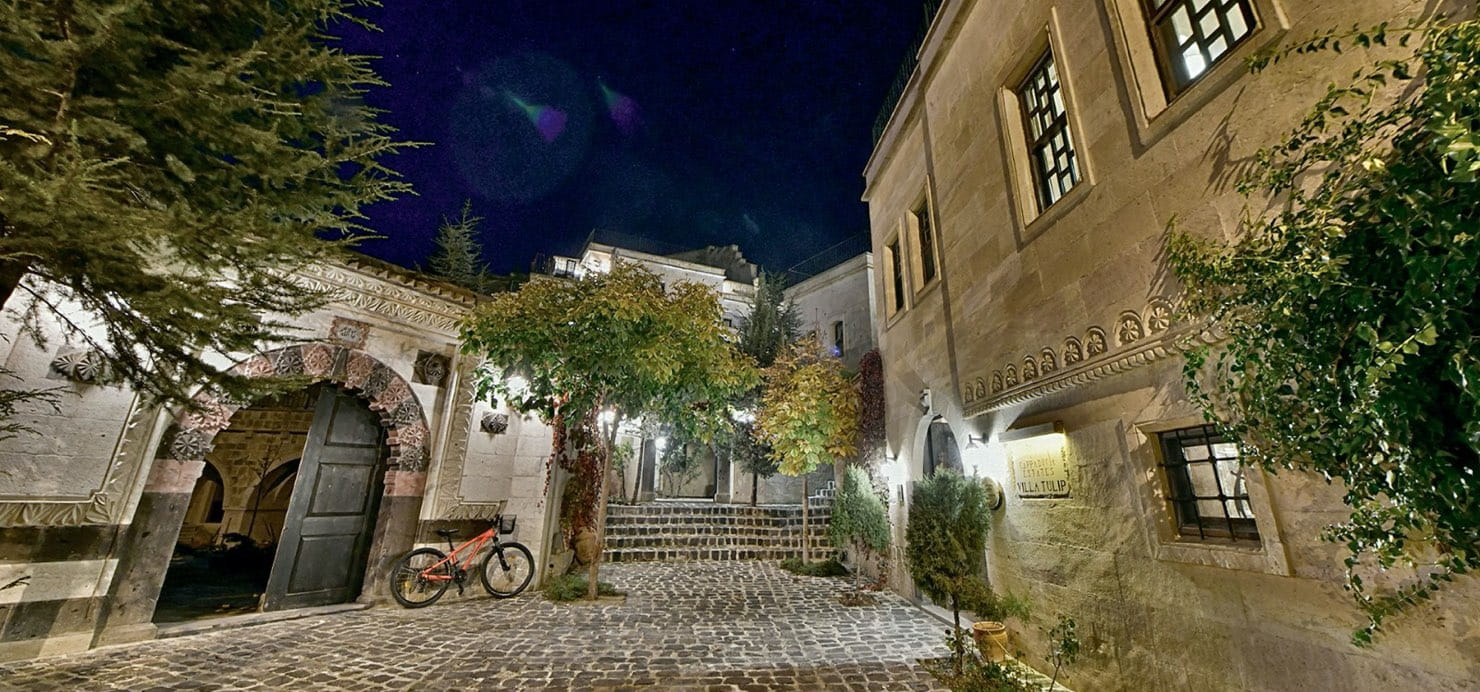 - Cappadocia Estates Hotel Covid-19 and pandemic precautions -
Dear Valued Guests,
Our highest priority is your health, safety, and comfort.
Cappadocia Estates Hotel is sure to instill in your soul a sense of serenity and happiness with its lush gardens, open-air atriums, and abundant terraces.
Please book with confidence. As we go through this highly unusual time, including reservations with pre-paid rates, we will allow the reservation to be changed or canceled at no charge up to 24 hours before your scheduled arrival date.
To be up to date, we are closely following the recommendations of the global and local public health authorities. We have reviewed and adapted our already stringent hygiene protocols to the current situation and we have increased the frequency of all our cleaning processes.
As you check-in, we will provide you with private check-in at your reserved arrival time at the pleasant outdoors courtyard. You will be well informed about the property and your room.
If you book your transfer with us, you can be sure that the vehicle will be disinfected both before and after serving you.
For your well being:
- All spaces, public areas, guest rooms and suites, restaurant and the kitchen, and staff work stations are regularly and frequently sanitized using "hospital- grade" disinfectants.
- You will easily find hand sanitizers in your rooms and communal areas.
- We are removing pens, paper, and the guest directory from rooms, and menus from tables. We will digitally share directory and menus with you upon request./p>
- Using %70 alcohol and/or bleach, we frequently and regularly disinfect doorknobs, electric switches, telephones, remote control machines, in-room safe keypads, bidet faucets, and all other little nooks and crannies, both throughout the hotel and guest rooms and suites.
- All towels, bathrobes, sheets, pillow and duvet covers, breathable waterproof mattress and pillow protectors are all washed and pressed in high temperatures.
- Mattresses and beds are sanitized using "hospital-grade" disinfectants.
- Single-use cleaning cloths are used for the housekeeping of bathrooms and rooms.
- We make sure the staff has not been in direct contact with someone infected within the past 14 days. For your information, our staff resides in small and safer communities.
- Staff appropriately uses disinfectants, wash hands, wear fresh uniforms and single-use gloves, and facemasks.
Join us in our Cappadocian journey for an unforgettable memory…
If you still have a question please contact us at +90 384 353 5020